WELCOME TO PIERCE COUNTY, WISCONSIN
BIOGRAPHIES & HISTORICAL SKETCHES WEB SITE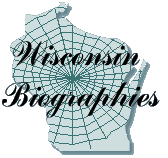 Greetings! My name is Kathryn and I am the coordinator for the Pierce County Wisconsin Biography and Historical Sketches. In May of 1997, this project was organized by Jeff Murphy, using the established KY Biographies Project as a model. State coordinators were sought to set up their own state project. They were offered the system design & tools created for the KY project, but were free to set up their project in any way they chose. Volunteers are needed to enter, edit, & archive the biographies for each project. If you have biographies you would like to donate for PIERCE COUNTY, contact me. It's easy to submit your biographies! Just e-mail them to the little girl below. BUT first click on this
Submitting Biographies
link for instructions. If you would like to volunteer to coordinate a county please contact the Wisconsin State Coordinator

Linda Pingel.

NOTE: "Moon of The Sleeping Bear" may be pre-ordered NOW through JoNa Books at www.kiva.net/~jonabook) or visit my website: http://kcelestebryan.com. Hope you enjoy my historical fiction novel set during the Civil War in Minnesota.




(That's Me! Site Coordinator)
Please Note: I DO NOT live in Pierce County, so I am unable to help you with individual research in that County. (Please use my Query section for that).





Some Historical Facts About Pierce County, Wisconsin
Pierce County was previously part of St. Croix County and was established March 14, 1853. The county seat is Ellsworth. Pierce County got its name from Franklin Pierce, the 11th President of the United States. Geographically, Pierce County is situated on the west side of the state and is bordered by Pepin, Dunn and St. Croix Counties (See http://stcroixbios.tripod.com for a list of biographies from that County. It is 591 square miles in size and hosts the following towns within it: Clifton, River Falls, Martell, Gilman, Spring Lake, Oak Grove, Trimbelle, Ellsworth, El Paso, Prescott, Rock Elm, Diamond Bluff, Trenton, Hartland, Salem, Union, Isabelle and Maiden Rock. The county's first settlers were from New York, Pennsylvania and Connecticut to name a few. There was also a large immigration of German, Norwegian and Swedish people that settled here.




Click here to see BIG map



TIf you have a photo you would like to send in of your ancestor/family, please do so and it will be added by the appropriate biography.
If you would like to submit military information, please do so and that will be added by the appropriate biography.
If you would like YOUR e-mail placed at the end of the biography, please indicate that so others researching this name may contact you.
Search This Site




Click on any letter below and it will take you to the SURNAME page of Biographies for that letter.(example: Click on "J" if you're searching for "Jones").ENJOY!